Welcome to Klein Chrysler Dodge Jeep Ram Inc.
As you cruise around the Clintonville, Appleton, and Green Bay areas, you're bound to see a wide variety of cars out there on the road. All have their pros and cons, but how will you know which one is right for you?
At Klein Chrysler Dodge Jeep Ram, we're all about providing drivers with a well-rounded automotive experience. That doesn't just mean pairing you with the perfect model for your lifestyle, but helping you finance and maintain it, as well.
Chrysler Jeep Dodge Models in Wisconsin
Dodge, Chrysler, Jeep, and Ram. Across these brands, you'll find many differences, both in style and performance. However, a few things will remain the same, too. Namely, the high quality and the sheer reliability.
We carry all the best vehicles from these four outstanding brands, all in new, used, and certified pre-owned models. That way, if you'd prefer to buy something that isn't fresh from the manufacturer, you'll still have plenty of options.
Our entire inventory is available for perusal right here on our website. That way, you can find your perfect car without ever having to leave home.
Specials & Incentives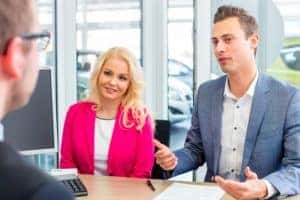 To sweeten this inventory even more, our team always has different incentives and specials for our new and used cars. That way, you can save a little bit of extra money on your purchase.
For example, we have a rotating selection of pre-owned cars that we've conveniently sliced the price tags for. Check them, and all our other specials, out now!
Simple Auto Financing
Need a little help securing a loan for your car? That's just what our finance team is here for. They work with numerous lenders to score the best terms for your situation.
They're also happy to work with all drivers, regardless of credit history.
Granted, you may not want to buy your next car. Instead, you might be considering a lease. In which case, we can help you there, too.
Once you've chosen the right car, just let us know, and we'll draw up the terms that you need.
Visit Our Service Center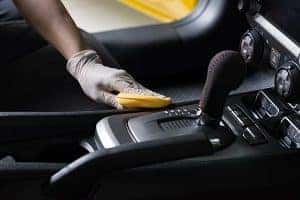 At our dealership, you'll also find a comprehensive service center, filled with skilled and experienced technicians.
We're more than happy to take care of all your routine maintenance and repairs. Staying up to date on these is the easiest way to keep your car in great shape for many years to come.
You can also order genuine OEM parts and accessories through our service center. Just fill out a request form here on our website, and we'll take care of the rest for you. We'll even install your parts, if you make an appointment.
Chrysler Jeep Dodge Dealership in Clintonville WI
Are you ready to buy a new car in the Clintonville, Appleton, or Green Bay area? Perhaps you're just looking for a comprehensive service center near you?
In either case, you can count on the Klein Chrysler Dodge Jeep Ram team. We're here to make your automotive experience as special as possible.
Contact us today to get started on the car buying process!